for Keysight (formerly Agilent Test and Measurement) and Teradyne (GenRad) platforms!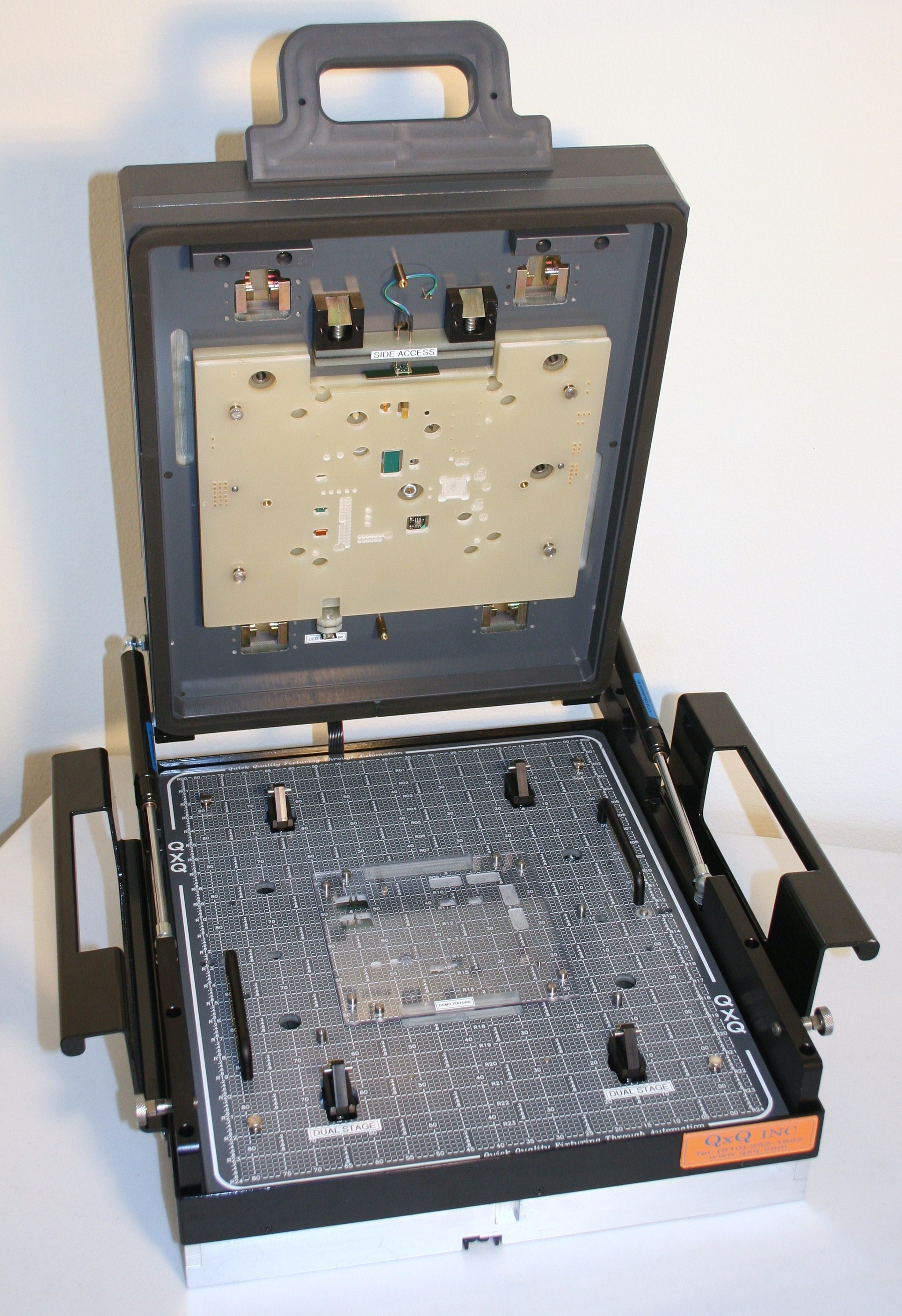 Quality fixtures for today's boards.  Whether you are concerned with RoHS, Board Stress, 39 Mil Probing or several other manufacturing elements of testing boards, QxQ has the answer.  Providing Quality fixtures in record time since 1992, QxQ has grown to having more state of the art equipment than any other fixture supplier. 
Starting every fixture with board stress analysis and fixture layout, continuing with quality parts, precise equipment and a qualified labor force to our final multi step quality check and verification, assures the best Quality Fixture.  Add in the largest band width of any fixture supplier and you receive the best quality in amazing turn times.  Top this off with competitive pricing and you know you have a QxQ fixture.  ICT fixtures for Agilent 3070, Teradyne, GenRad, TRI and functional fixtures.  Quality fiXtures Quickly, at competitive prices. 
Please take a moment to browse through our web site to learn more, discover the breadth of our experience and the speed at which we can deliver!  Or better yet, give us a call or request a quote now.